Fraunhofer IPM, Freiburg

/

December 12, 2023

-

December 13, 2023
OPM-MEG Workshop
In collaboration with the research center BrainLinks-BrainTools (BrainLinks-BrainTools) in Freiburg, Fraunhofer IPM organizes a workshop on the use of optically pumped magnetometers (OPM) for magnetoencephalography (MEG). Register now.

Carl-Zeiss-Humboldt Lecture
presented by Svenja Knappe
Monday, Dec 11, 2023, 6 p.m.
(The lecture will be held in German)
| | |
| --- | --- |
| 5:30 p.m. | Welcome |
| 6:00 p.m. | Lecture with open question session |
| 7:30 p.m. | Reception and get-together |

Venue: University of Freiburg, Department of Microsystems Engineering IMTEK, building 101, in close vicinity of Fraunhofer IPM (getting there)

Svenja Knappe has been awarded the 2023 Carl-Zeiss-Humboldt research award for her significant contributions in the fields of magnetometry and quantum sensing (Press release). She was nominated for the award by Karsten Buse from the University of Freiburg and from the Fraunhofer Institute for Physical Measurement Techniques IPM in Freiburg.
The lecture will provide an accessible overview of her contributions and will be followed by a reception.
Workshop participants are warmly invited to attend the event (Please, select the corresponding checkbox when registering).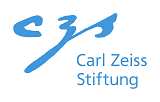 Tuesday, Dec 12, 2023
Venue: Fraunhofer IPM
Program
10:00 a.m.
Registration and Coffee

10:30 a.m.
Welcome
Karsten Buse, Fraunhofer IPM / Ilka Diester, University of Freiburg
10:50 a.m.
Opening
Peter Koss, Fraunhofer IPM
11:00 a.m.
Tutorial introduction to optically pumped magnetometers (OPM)
Georg Bison, Paul Scherrer Institute


SESSION 1




11:30 a.m.
Commercializing OPM
Svenja Knappe, University of Colorado at Boulder
12:00 a.m
Lunch break
1:30 p.m.
Precise magnetic measurements on background fields and magnetic imaging on the micro- and nanoscale - opportunities and systems based on the nitrogen-vacancy centre in diamond
Jan Jeske, Fraunhofer IAF

SESSION 2

2:00 p.m.
Measuring the beginnings of human brain function in the womb with OPM
Sarang Dalal, Aarhus University

2:30 p.M.
Coffee Break
3:15 p.m.

Adopting OPM for cognitive neuroimaging
Robert Oostenveld, Radboud University


SESSION 3





3:45 p.m.
Flexibility is key: OPM application cases from neuroimaging and materials science
Tilmann Sander-Thömmes, Physikalisch-Technische Bundesanstalt (National Metrology Institute of Germany)
4:45 p.m.
Tour at Intelligent Machine-brain interface technology (imbit)
Wednesday, Dec 13, 2023
Venue: Fraunhofer IPM
Program
09:00 a.m.
Surjo Soekadar, Charité – Universitätsmedizin Berlin

SESSION 4




09:30 a.m.
High-resolution magnetoencephalography with OPM
Lauri Parkkonen, Aalto University
10:00 a.m.
Coffee break & Lab tour
11:00 a.m.

Diamond-based quantum sensing for neurosurgery (clinical background)
Jürgen Beck, University of Freiburg


SESSION 5

11:30 a.m.
Diamond-based quantum sensing for neurosurgery (technological background)
Arne Wickenbrock, Johannes-Gutenberg-University Mainz
12:00 a.m.
Lunch Break
1:30 p.m.
The potential of OPM-MEG for the future of brain-computer interfacing
Tonio Ball, University of Freiburg

SESSION 6





2:00 p.m.
Panel discussion (moderated by Maryna Kapitonova)

2:30 p.m.
Take home message
2:45 p.m.
End of workshop