Inline Element analysis
Producing electrodes for Li-ion batteries more efficiently
Defects often occur in the production of electrode foils for lithium-ion batteries due to nonhomogeneous coatings. Fraunhofer IPM and Fraunhofer ISIT, together with partners from the fields of industry and research, have developed an optical inline measurement system that determines the material composition of electrode foils quantitatively and with depth resolution – directly in the production line. The goal here is to manufacture electrodes for Li-ion batteries more cost-effectively and with a higher level of quality.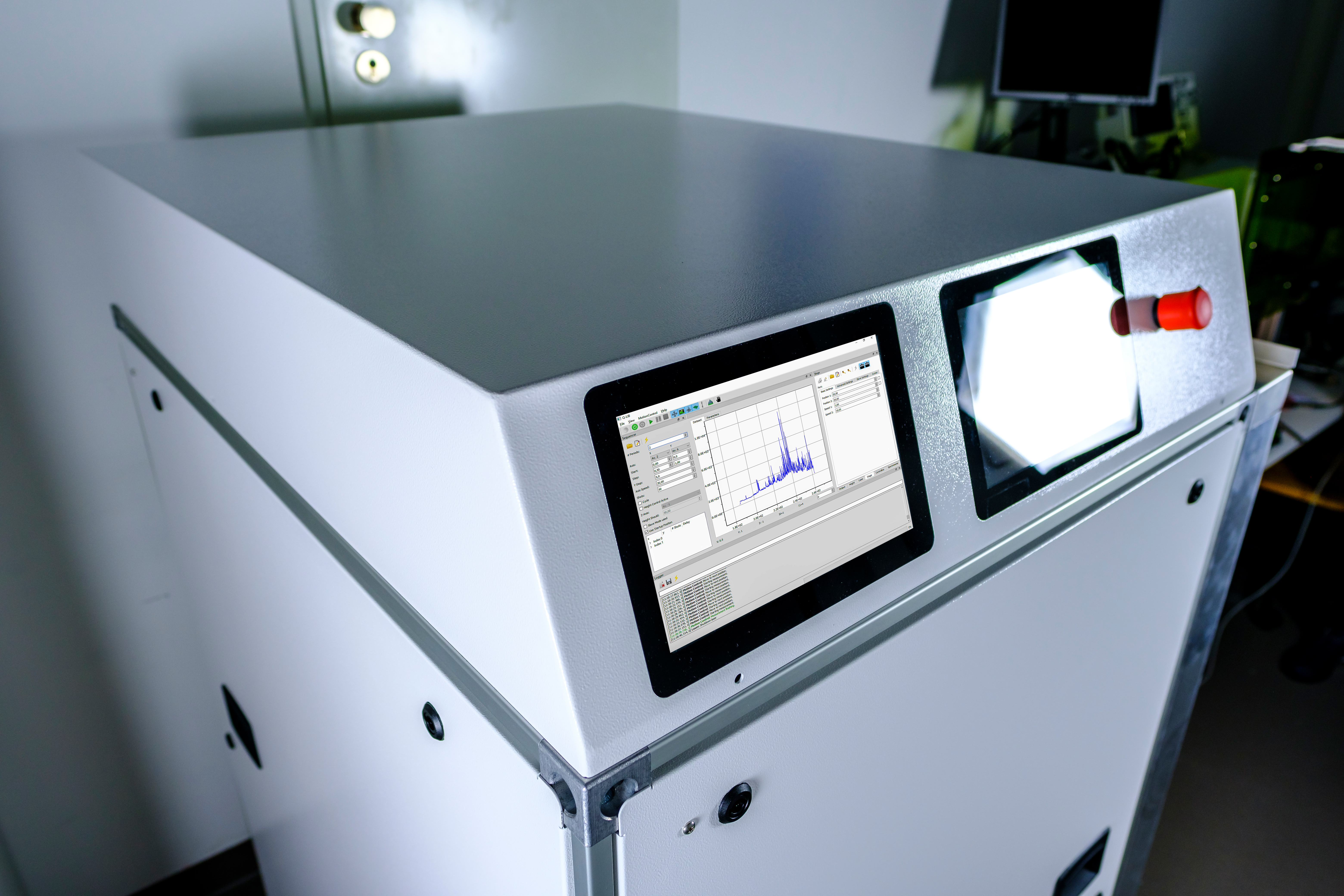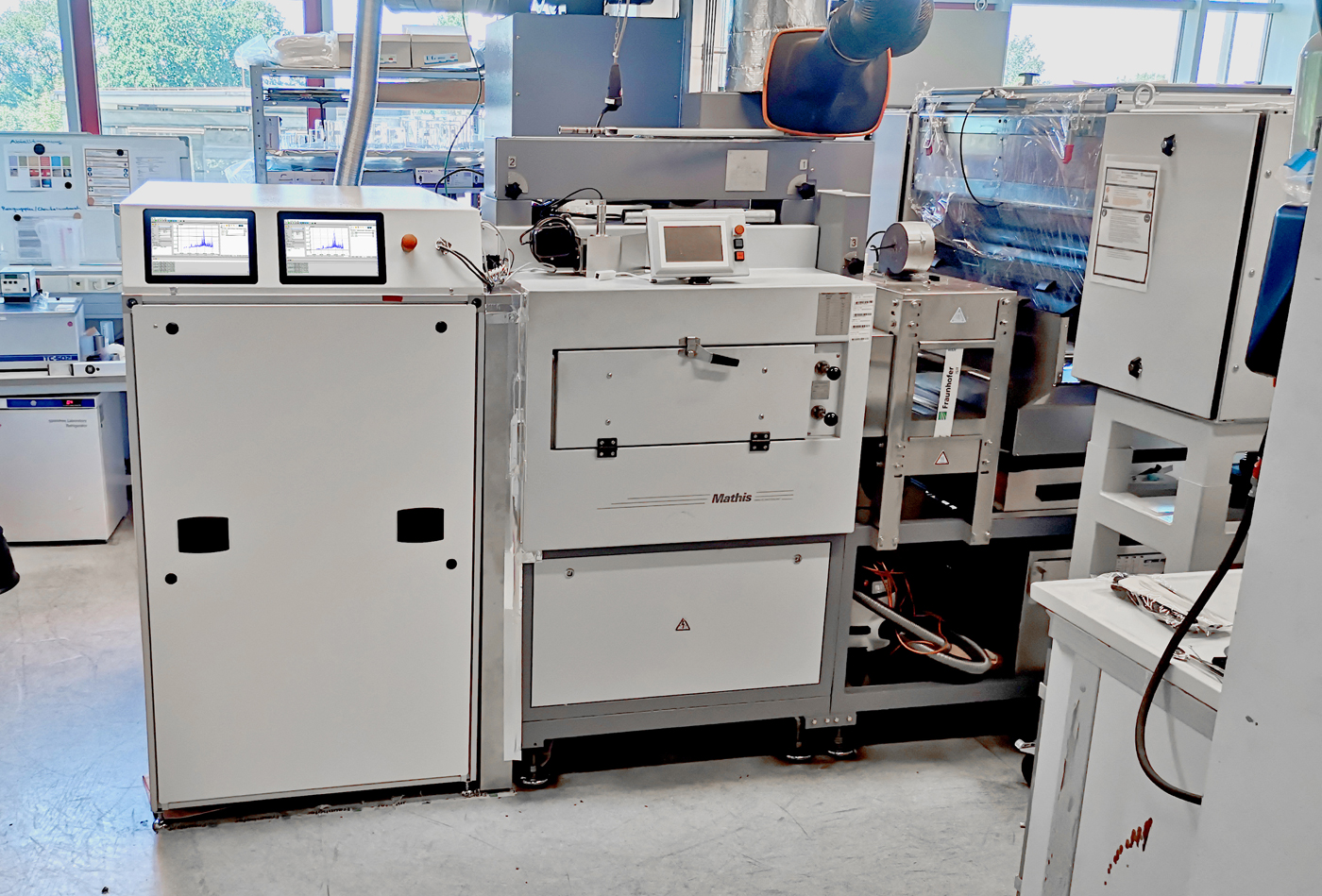 Electrode foils for Li-ion batteries consist of an active material (nickel-manganese-cobalt powder plus lithium), conductive additives and binders. These materials are applied to an aluminum foil as a suspension and then dried into a thin layer with a thickness of about 100 µm. It is not uncommon for the components of the suspension to separate during the drying process, with the result that the binder content is too low in some places. This impairs the adhesion of the entire layer. Fraunhofer IPM and Fraunhofer ISIT together with the companies VARTA and OWIS have developed an optical inline measurement system as part of the "Q-LIB" project. This system has made it possible to actively control the coating process with regard to the mixture. This in turn reduces waste in production and the start-up time for the production of new recipes.

Inline measurement system with LIBS technology

The inline measurement system is based on laser-induced breakdown spectroscopy (LIBS). LIBS is a laser spectroscopy technique that can be used to determine the composition of a sample with regard to the specific elements it contains. The system records the material distribution in the electrode foil point by point as a 3D map. This makes it possible to detect whether the mixing ratio of the components is correct and whether the components are homogeneously distributed across the entire electrode volume. This in turn enables real-time quality control and quality regulation. The challenge here was measuring the distribution not only on the surface, but also with depth resolution within the entire coating – at production speeds of around 20 m/min.

The measurement system was recently integrated into the laboratory plant of an electrode manufacturing facility at Fraunhofer ISIT. There, electrode foils from VARTA Microbattery GmbH were successfully measured under real production conditions.

The "Q-LIB" project
Reducing costs and improving quality in lithium-ion battery electrode production through quantitative, optical inline measurement technology
Project partners

VARTA Microbattery GmbH (Project coordinator)
OWIS GmbH
Fraunhofer Institute for Physical Measurement Techniques IPM
Fraunhofer Institute for Silicon Technology ISIT
Project funding
The project was funded by the Federal Ministry for Economic Affairs and Climate Action (Funding reference 03ETE013A).